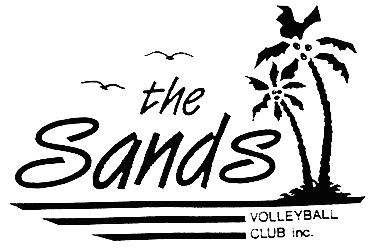 Softball 2017
Availability: Thursday Co-Ed is full for 1st session; everything else is OK.
At the Sands softball is played for fun. The expanded beer selection at the Cabana Bar is cold. Safety and Sportsmanship are emphasized. We use unenhanced single wall bats. Co-Ed is offered Sunday and Thursday. Men's is offered Tuesday and Wednesday. Teams play on the same night each week. During the work week the games vary between 6:00 and 9:00. On Sundays we start at 5:00.
The increased cost of operating softball has caused us to closely evaluate how we operate. If we are not playing three games per field, we are losing money. Therefore we will not be offering Monday Co-Ed and Wednesday Men's will be revamped. On Wednesday there will be a compressed season with some double headers and a playoff. If there is time and demand we will have a fall season.
Definitions: "getting tight" means get it in the mail, "tight" means turn it in now and have a second choice, "very tight" means you might get in and "full" means please try again next year.
For the 2017 season teams can use 47 or 52 core restricted flight balls.
2017 LEAGUE SCHEDULE
Season Opener/Party is Sunday, April 30th with free kegs tapped at the Cabana and Clubhouse at 5:00.
Sundays (Co-Ed) practice April 30th and start May 7th. We will take off for Mother's Day, Memorial Day, Father's Day, July 2nd and Labor Day.
Tuesdays (Men's) practice May 2nd and start May 9th.
Off May 30th
Wednesdays (Men's) practice May 3rd and start May 10th.
Off July 5th
Thursdays (Co-Ed) practice May 4th and start May 11th.
FEE CALCULATION
| | | | |
| --- | --- | --- | --- |
| | Seven Games | Fourteen Games | Sundays 12 weeks |
| Membership* | $5 per player | $8 per player | $8 per player |
| Team Fee | $195.00 | $314.00 | $266.00 |
| Subtotal | | | |
| Sales Tax 6% | | | |
| Umpire Fees (nontaxable) | $118.00 | $222.00 | $192.00 |
| Total Amount Due | | | |
*Note: players paying their membership fee with this team must check the box by their name to get credit for paying. Your membership is valid for softball and volleyball .

Registration deadline for first session is Wednesday, April 19th. All fees are due with your registration form. Teams are registered in the order they are received. Slots are not reserved for returning teams but they can pre-register in January. Mail early or drop off. Someone is usually around weekdays between 2:00 and 6:00.

Legal Stuff: Iowa has a new weapons law. I don't bring my guns to the Sands and neither can you. If you are a member of a well ordered militia, please check your weapons at the bar. It is against the law to bring any beverages onto the premises of a liquor license holder and the insurance companies are checking. When you are at a licensed establishment you must have a valid ID available for inspection. Pets are also prohibited. Please obey these laws so we can keep our license. End of the legalities.

Bats: Bat List The bat list for 2017 should be available soon. ASA has not updated their list with all the 2017 bats yet. We use aluminum single wall one piece bats. Bats listed on the ASA site as SW (Single Wall) may be legal or they could be two piece. Don't unwrap a bat until an Umpire has cleared and stickered it.