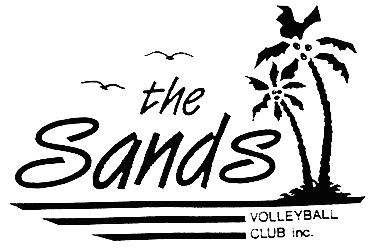 Updated Sunday, 7/21/19 (Site is updated at 3:30)
Teams that sign up in January were entered in the free beer drawing. "We always get it up " (Thurs. 6:30) won a pitcher per week for the season. Dylan! (Tues. 8:30) and The Volley Llamas (Thurs. 7:30) are runner-ups that win a pitcher for trying. We have office hours 2:00 to 6:00. Mike
Heat Advisory: Drink plenty of water throughout the day then come play. Wear something that can get wet; the stand-up showers are great if you are hot and sandy.
Ninety Degree Rule: Frozen (UV Lemonade) and Tropical pitchers (Rum Punch) are $1.00 off.
Ragin' Bajan (Barbados): mango, passion fruit, sweet & sour, dark rum, blue Curacao and dash of bitters. Pain Killer (Virgin Islands): orange, pineapple, coconut rum, dark rum and dash of nutmeg. Melty Cure: 16 oz cup with ice, Pain Killer and 7up.
Sunday: Assuming the rain stays away, we are good to go tonight. Mike
Thursday 6:30 and 7:30 start on their second half this week. 8:30 is a week behind. Schedules are posted below. Mike
People have been commenting that they are not getting their matches finished. So we are going to 21, 21, 15 rally scoring for 6:30 and 7:30 matches. 8:30 is 25, 25, 25. If we are getting done too fast we will up the points to 23.
Volleyball Schedules Sunday 2019 , Monday 2nd 2019, Tuesday 2019, Wednesday 2nd 2019, Thursday 2019, Use to check your day and time. Every year some schedules change when people decide they are "in the wrong league". There have already been changes made and I am sure there will be more. Please check the board for schedule and court assignments. Thanks, Mike
The Sands is a laid back, fun place to play. With twenty-two courts we are able to offer all levels of play at fixed times that you choose. The clubhouse has a full service bar complete with cocktail freezers (only ones in town?). There are sunny patios with palm trees and covered patios with fans and heaters. The atmosphere is casual and friendly. Registration deadline for 1st session is Wednesday, April 17th. Follow the information link for league descriptions and volleyball forms Availability for first session is below.
Tournaments for adults. For Juniors see USA Volleyball Iowa Region http://www.iavbreg.org
2nd session begins early to mid July. You can sign up for 2nd session any time.
Definitions- OK: plenty of room. Getting tight means get it in now. Tight means get it in now and have a second choice. Very tight means you might get it. Full means pick another day & time and/or try second session.
This week's schedule: Sunday (7/21) week #1, Monday (7/22) week #3 of 7, Tuesday (7/23) week #8, Wednesday (7/24) week #2 of 2nd session, Thursday (7/25) 6:30 & 7:30 week #2 of 2nd session of 8, 8:30 week #1 of 2nd session
Summer Extension on Thursdays was a go in 2018. There were no byes. Check-in was at 6:30. Play started at 6:45. If possible we will do it again in 2019.
Sunday: Assuming the rain stays away, we are good to go tonight. Mike
At the Sands we play softball for fun. Safety and sportsmanship are emphasized. Beer, sodas and snacks are served at the Cabana Bar between the fields. Follow the information link for league descriptions, softball forms and availability.
For the 2019 season teams can use 47 or 52 core restricted flight balls.
ASA Bat List: https://www.teamusa.org/usa-softball/~/link.aspx?_id=015F4358A30B44368FC142350D112FFF&_z=z copy and paste then scroll down the frame (not the page) to find the bat search function
Sunday Schedule '19 Tuesday 2nd Schedule '19 Wednesday 2nd Schedule '19 Thursday 1st Schedule '19
Private Events 2019
The Sands is a great place for company picnics, parties and reunions. We can accommodate groups as small as forty and as large as eight hundred. The Main Clubhouse Area and the Cabana Area are both available May through September. Most weekends for 2019 are already booked. Information
Island Rental Looking for adventure in Canada? Consider an island rental. Talk to Mike